The only crypto wallet that you need ✌️
Fund emerging, high growth, promising innovations at a click of the button, invest alongside mission driven individuals like you, changing the future today.
Join waitlist
"Trust is our product. We're okay being the tortoise in the race."
— Vitalik Buterin
•
Co-Founder Of Ethereum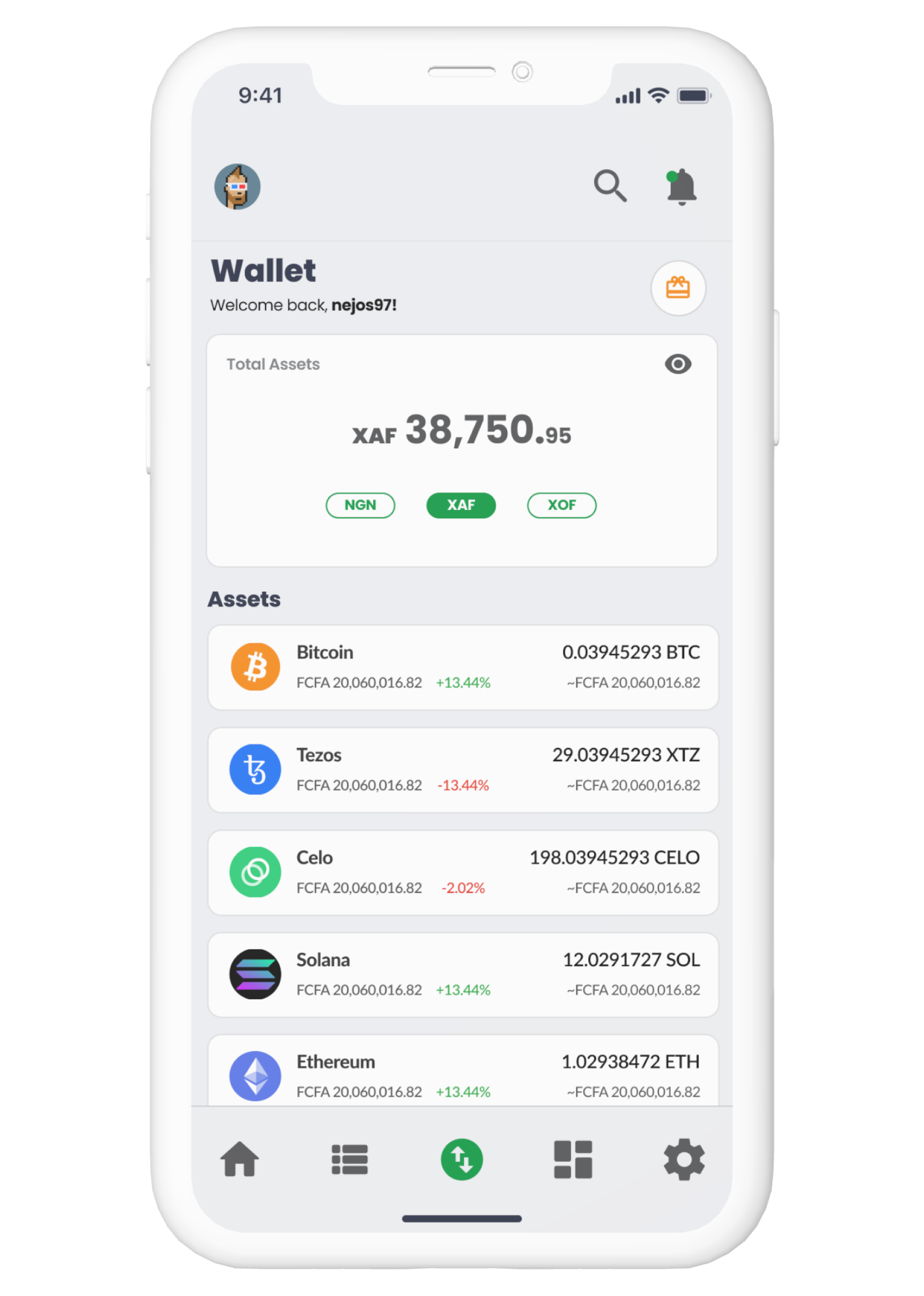 Join one of Africa's leading crypto wallet apps.
Explore Mozacoin and discover new ways to use money.
The Mozacoin Wallet enables users to have a multi-asset wallet with access to all of its features upon verification.
We work from Africa
We use Internet as our headquarter from Africa and we work all around the world.
Encryption at every step
We take security in our DNA that is why we process to encrypt all information.
Non-custodial
With Mozacoin, you are the sole owner of your digital assets, offering you maximum security.
Crypto made easy
Mozacoin offers you several flexible options to buy and sell your crypto.
All your activity. In one place.

Buy & Sell instantly with your mobile money, bank accounts or debit cards

Effortlessly Explore NFTs

Mozacoin offers the broadest NFT support among all Web3 wallets and allows you to view and manage all your NFTs in one place.

Instant Payment

Use the powers of the lightning network and stablecoins on Mozacoin to get paid wherever you are in seconds!